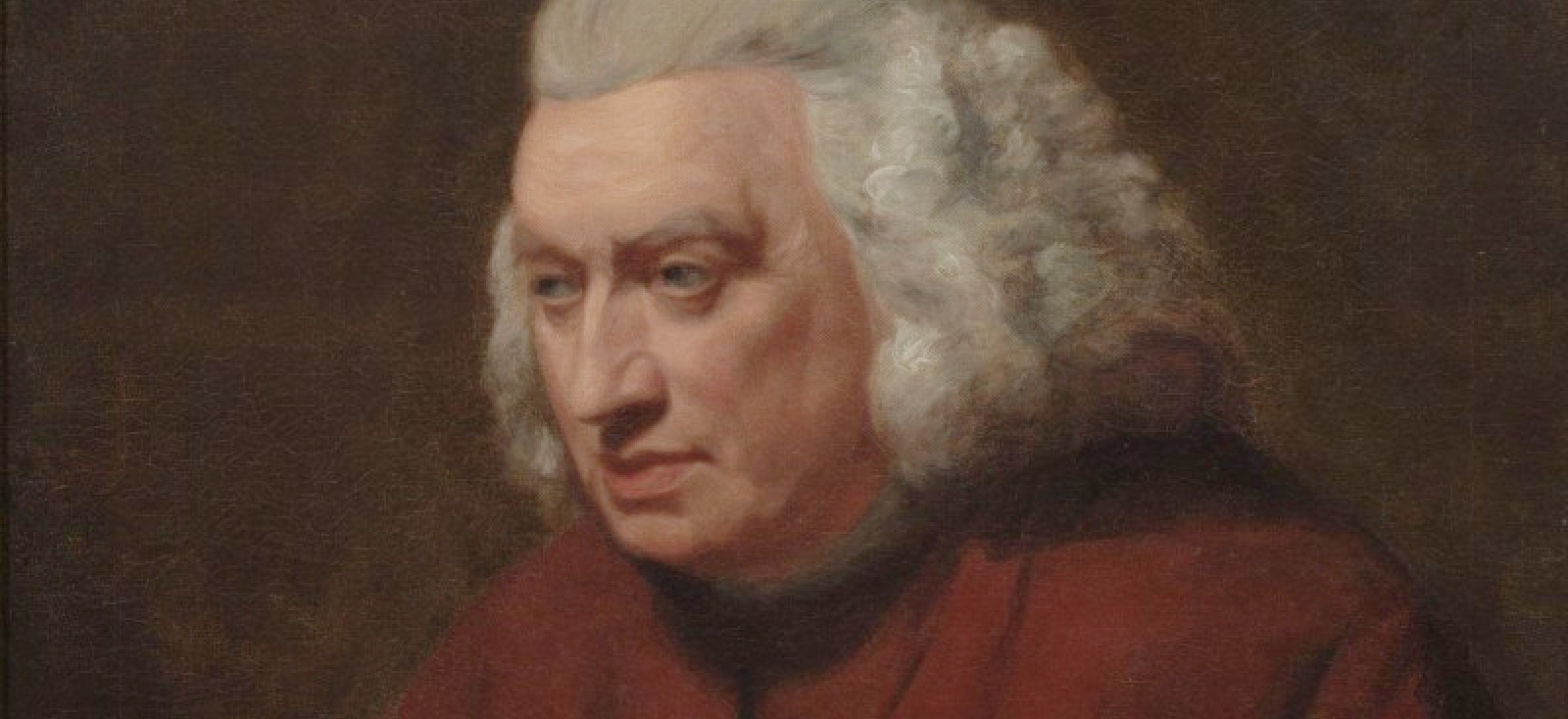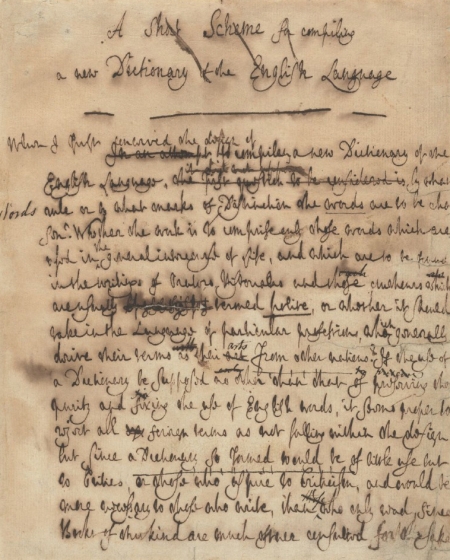 The bequest of Mary, Viscountess Eccles (1912–2003), Houghton Library's Hyde Collection contains a comprehensive collection of the published work of Dr. Samuel Johnson, the 18th-century English author best known for his Dictionary of the English Language (1755).
In addition, the Hyde Collection holds a number of Johnson's original manuscripts, more than half of his surviving letters, books from his library, portraits, and personal artifacts.
Johnson was the center of a literary and social circle also well-documented in the Hyde Collection, including books and manuscripts relating to James Boswell, Hester Thrale Piozzi, David Garrick, Sir Joshua Reynolds, Oliver Goldsmith, and many others.
In total, the collection contains more than 4,000 volumes, approximately 5,500 letters and manuscripts, and more than 5,000 prints, drawings, and objects.