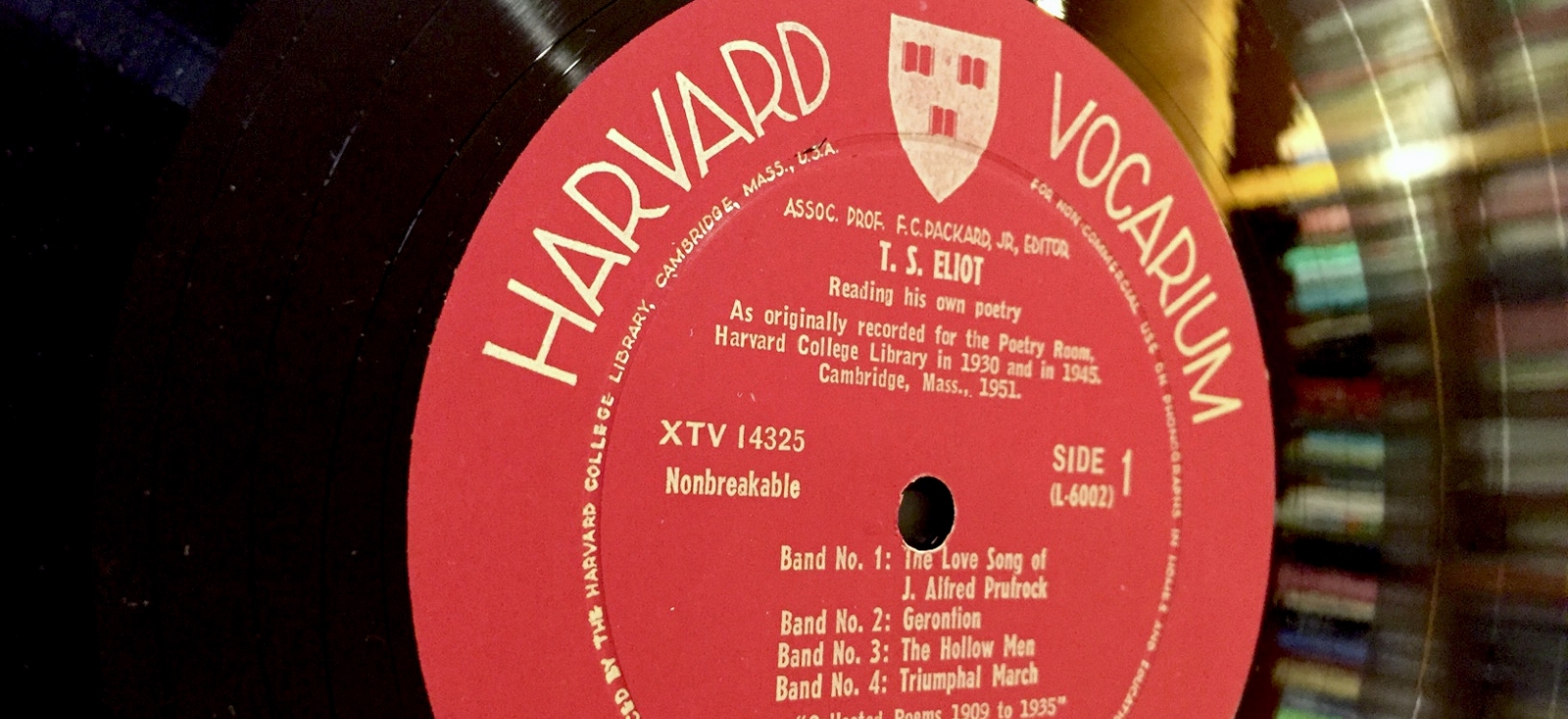 The Woodberry Poetry Room's landmark collection of literary recordings comprises over 6,000 audio (and video) recordings from the 1930s to the present day, including readings, lectures, documentaries, interviews, oral histories, and performances.
The Poetry Room's founding collection is the Harvard Vocarium (1931-1955), one of the first poetry recording labels in the world, featuring some of the earliest extant recordings by Elizabeth Bishop, Robert Lowell, and Marianne Moore. The recording series--and the vision of creating the world's first "library of voices" here at Harvard--was the brainchild of Boylston Professor Frederick C. Packard, Jr., who harnessed the popularity of the Poetry Room as a means to record, preserve, and provide public access to his pioneering recordings. He said of the Poetry Room: "My Vocarium was there!" The Vocarium collection has recently been named to the Library of Congress's National Recording Registry.

From its founding in 1931 to this day, the Poetry Room has continued to actively produce literary recordings, and is responsible for the creation of the first (or, some of the earliest) recordings of:
T. S. Eliot
Ralph Ellison
Audre Lorde
Vladimir Nabokov
Sylvia Plath
Adrienne Rich
Anne Sexton
The Poetry Room has also focused on documenting the ever-evolving Boston-area literary community, including such Boston Renaissance poets as Stephen Jonas and John Wieners and such contemporary Cambridge-born authors as Fanny and Susan Howe. And, through its active public programming initiative, the archive continues to grow to this day, with recent readings and recordings by Natalie Diaz, Amanda Gorman, Fred Moten, Alice Notley, Cathy Park Hong, Claudia Rankine, and Ocean Vuong.
In addition to its Harvard-created recordings, the Poetry Room also houses the Academy of American Poets Sound Archive (1963-2004), the archive of the literary rock ensemble Anne Sexton and Her Kind (1968-1971), and a range of recordings produced by early to mid-20th century recording companies, independent studios, and radio stations around the world: among them, Argo, Broadside, Credo, the Canadian Broadcasting Corporation, Radio Eireann, and the Columbia Workshop.

According to Nobel Prize-winner Seamus Heaney, this collection is "indispensable: it contains not only the voices—from different times of their lives—of the greatest poets, but constitutes a living history of modern poetry."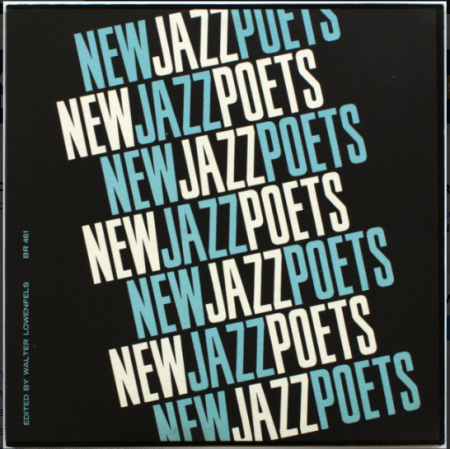 Highlights
A selection of over 600 recordings from the collection can be accessed via our popular Listening Booth. Please note: Harvard Library discontinued the site in 2017, and it has not been updated since that time. For recordings of more recent events, we encourage you to visit the Poetry Room's YouTube Channel. For recently digitized archival recordings, please review the "Accessing the Materials" section below for tips on how to search the HOLLIS catalog. 
Copies & Transcripts

If you are interested in requesting a scholarly-use copy of a Poetry Room recording, please fill out a scholarly-use copy request form (PDF). While we make every effort to provide copies, we do reserve the right to refuse requests that cannot be filled due to the fragility of master recordings or copyright restrictions. If you are interested in requesting a transcript for accessibility purposes, please contact us. For commercial use of our recordings, please seek permissions from the pertinent copyright holder.

For assistance, please contact us at 617-495-2454 or via email.
Accessing These Materials
To browse the Poetry Room's AV collections via HOLLIS, click here for a list of sound recordings and videos/films.  
Many of the Poetry Room's archival recordings have been digitized and can be streamed via HOLLIS and our Listening Booth. In addition, videos of our recent public programs are available via the WPR YouTube channel.
For access to undigitized materials or to view recordings in their original format, please contact us to make an appointment.