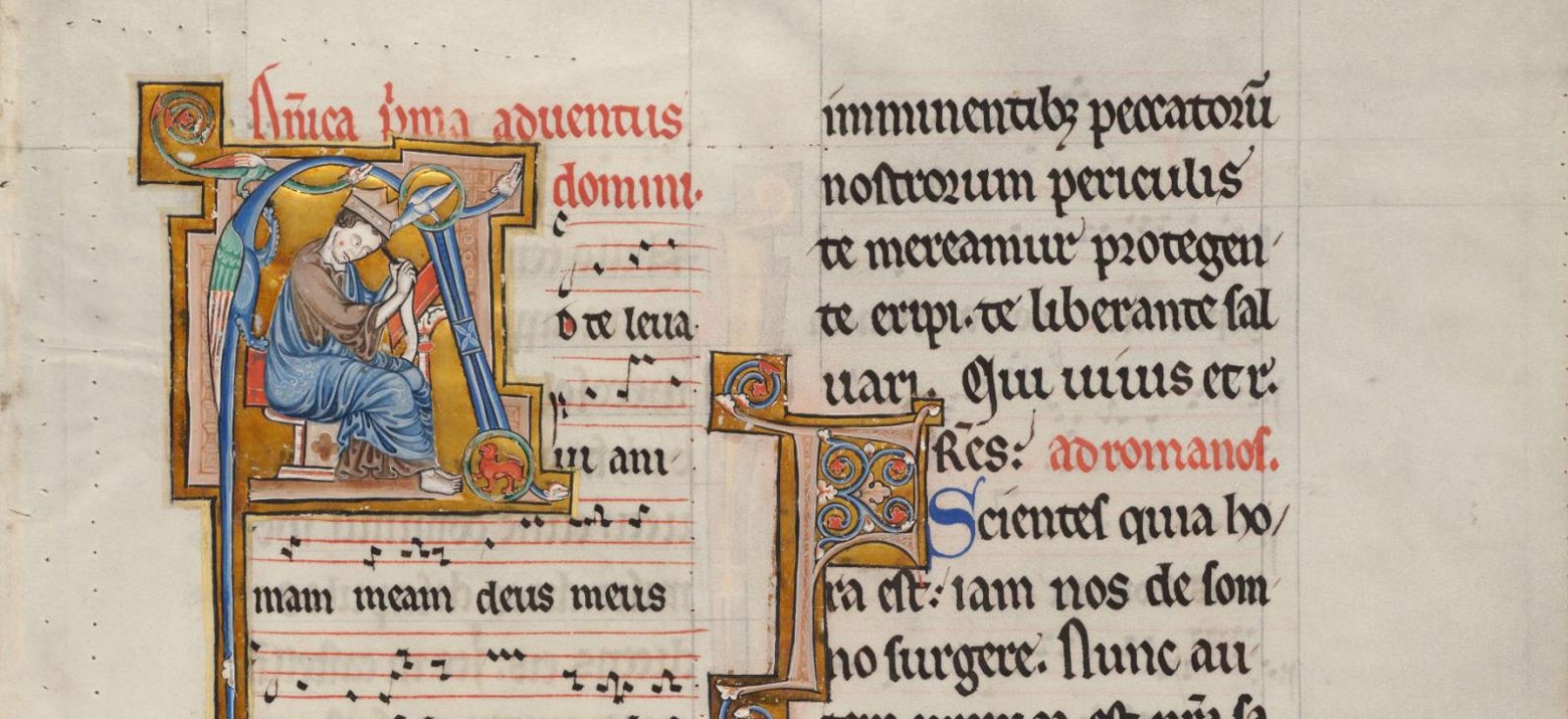 From cuttings of illuminated manuscript borders to massive choir books, from a late antique Bible fragment to early modern inventories: Houghton Library's early (pre-1600) manuscript collections offer a window into medieval and Renaissance Europe.
Assembled through gifts and purchases over the past two centuries, Houghton's wide-ranging collections of over 1500 codices, rolls, and fragments enable research into the literature, art, history, music, philosophy, and theology of Western Europe. The collection is particularly strong in holdings of Italian manuscripts from the High Middle Ages through the Renaissance, as well as manuscripts produced in France and Germany. Over half of the manuscripts are in Latin. Among European vernacular languages, Italian, English, French, German, and Spanish are the most represented.
Although collection development has centered on Western Europe, Houghton's holdings are broad enough that they can facilitate study beyond Christian Europe. Of note are about 165 Islamicate manuscripts in Arabic, Ottoman Turkish, or Persian; dozens of Syriac manuscripts; the Riant collection that focuses on the Crusades and Near East; and manuscripts in Hebrew, Sanskrit, Church Slavic, Armenian, and Coptic.
Note that early manuscripts exist at other Harvard repositories, including Harvard Law School Library's Historical & Special Collections, Harvard Yenching Library's Special Collections (East Asian materials), and Countway Library (history of medicine), among others.
Collection history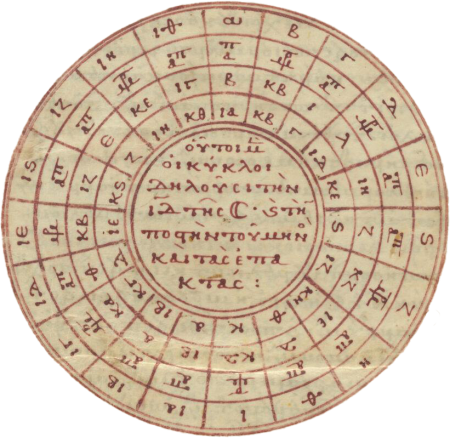 Although Harvard Library's collections date back hundreds of years, it was not until the 19th century that the first medieval manuscripts entered the collection. Harvard acquired these first manuscripts in 1819, when Edward Everett (later President of Harvard, 1846-49) presented to the library six Greek manuscripts acquired in Constantinople and one Latin manuscript from Florence.
The late 19th century saw three major acquisitions. In 1874, Charles Eliot Sumner bequeathed 26 early manuscripts. In 1896, Harvard Library purchased its first ever manuscripts from the auction of Sir Thomas Phillipps' immense library; Harvard won six classical texts at this auction. Finally, the 1899 purchase of the Riant collection included over 50 early (pre-1600) manuscripts.
When Houghton Library opened in 1942, such early and rare materials were transferred from Widener's Treasure Room. In the 20th century, the bequests of two prominent manuscripts collectors enriched Houghton's early collections further: William King Richardson (Class of 1880) bequeathed about 50 early manuscripts, and Philip Hofer (Class of 1921) donated hundreds.
For more information about the history of manuscript collections development at Harvard, see Rodney G. Dennis, "Collecting early manuscripts at Harvard", Harvard Library Bulletin XXXI (3), summer 1983: 285-298.
Recent aquisitions
The Early Books and Manuscripts department maintains an active collection development program, following Houghton's collections strategy. For a few examples of recent acquisitions to the collections, consult the following search via HOLLIS, Harvard Library's online catalog: this search query yields early manuscripts whose records were added within the past three months.
Houghton staff also maintain a record of bibliographical citations of works that discuss Houghton's early manuscripts. We invite you to contact us if you have published any works–whether a monograph, journal article, or a blog post–that makes use of our pre-1600 manuscript collections.
A note on shelfmarks
Most manuscripts have shelfmarks according to their subject/language. For example, MS Lat 144 is in Latin and MS Arab 101 in Arabic. The early manuscript collections also include four subcollections whose shelfmarks denote their collector:
MSS Riant were collected by Paul Édouard Didier, comte de Riant (1836-1888).
MSS Richardson were donated by William King Richardson '80 (1859-1951).
MSS Typ are part of Houghton's Printing & Graphic Arts department. Many of these manuscripts were donated by founding curator, Philip Hofer '21 (1898-1984).
MSS Widener comprise two late medieval English codices that belonged to Harry Elkins Widener '07 (1885-1912).
Accessing These Materials
All material is accessible through Houghton Library's reading room. Some materials are restricted because of fragility or other handling concerns; if this is the case, the HOLLIS catalog record will include a restriction note.
For more information on how to search for manuscripts HOLLIS for manuscripts, see our research guide.