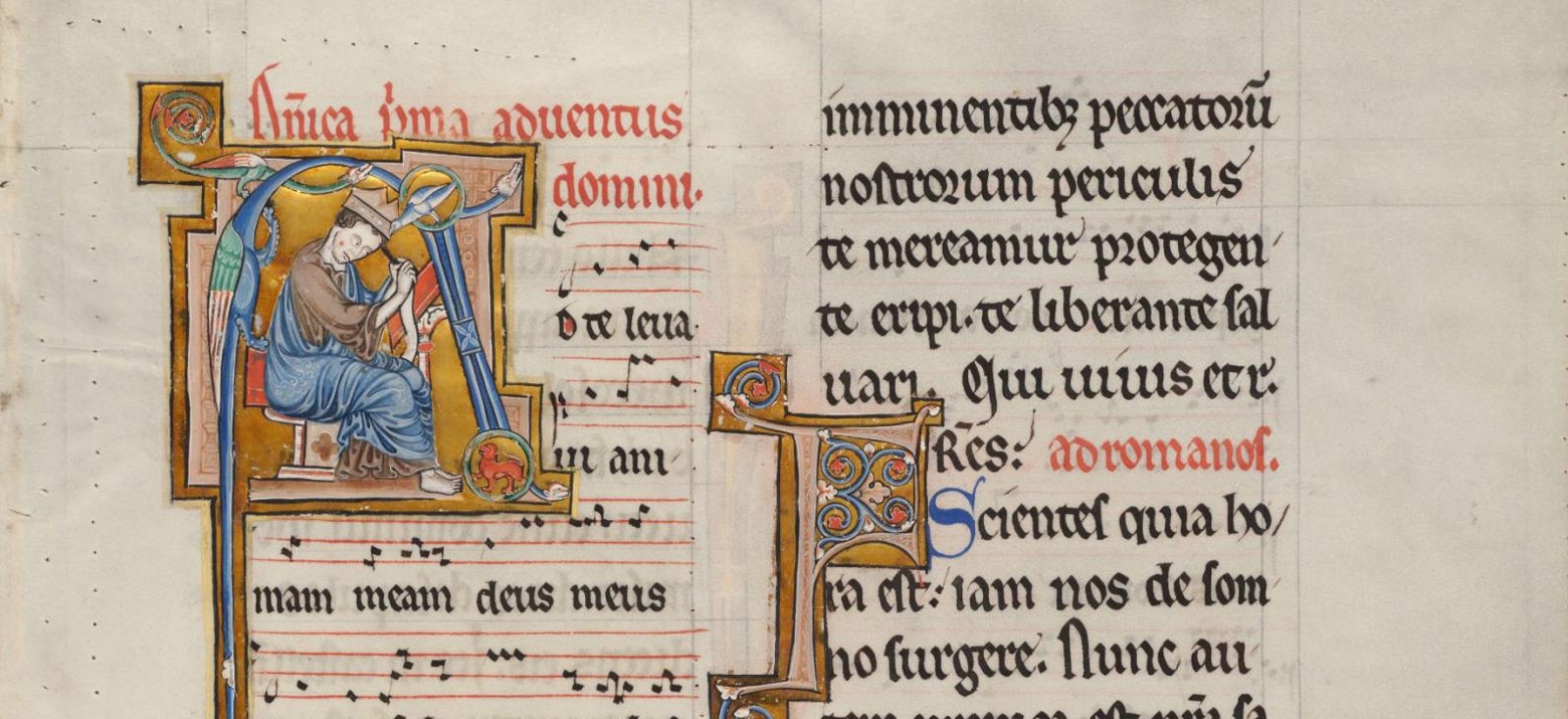 Houghton Library's distinguished collection of medieval and Renaissance manuscripts represents a significant resource for the study of the Middle Ages and the Renaissance in Western Europe.
Assembled through gifts and purchase over the past two centuries, this collection includes works in Latin, Greek, and most of the vernacular languages of Europe that are the primary sources for the study of the literature, art, history, music, philosophy, and theology of the periods.
Accessing These Materials
The Houghton Library collection of medieval and Renaissance manuscripts is divided into a number of shelf classifications, including language and subject classifications MSS Dutch, Eng(lish), Fr(ench), Ger(man), Gr(eek), Ital(ian), Judaica, Lat(in), Port(uguese), Span(ish) and Syriac.
Please remember that these are both language and subject classifications. For example, MS Eng 736, Statutes of the Order of the Garter, is written in Latin. MS Gr 23, the tragedies of Euripides, is a Latin translation. MS Lat 235, a medical, astrological and alchemical miscellany, includes recipes in Middle English.
There are also four named collections: MS Riant, Richardson, Typ(ography), and Widener. Inc(unabula) are 15th-century printed books included here for their extensive manuscript annotation.
Many of these manuscripts were part of a city-wide exhibition in 2016, Beyond Words: Illuminated Manuscripts in Boston Area Collections. Entries in its catalog represent the latest scholarship on these manuscripts by internationally renowned numbers.
---