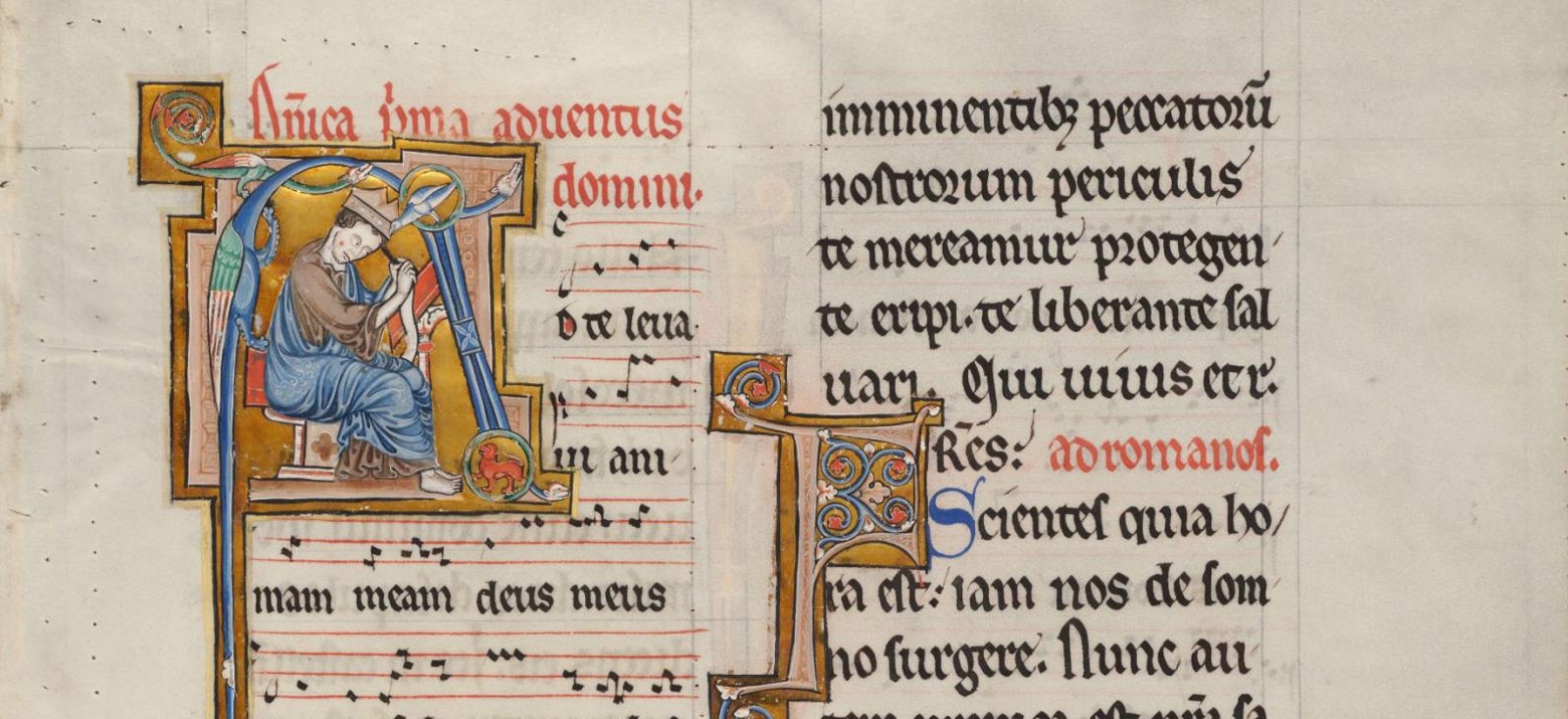 Overview
Houghton Library's distinguished collection of medieval and Renaissance manuscripts represents a significant resource for the study of the Middle Ages and the Renaissance in Western Europe.
Assembled through gifts and purchase over the past two centuries, this collection includes works in Latin, Greek, and most of the vernacular languages of Europe that are the primary sources for the study of the literature, art, history, music, philosophy, and theology of the periods.
Bibliographic Resources
Bibliographies containing references to Houghton Library's extensive medieval and Renaissance manuscript collections have been migrated to Zotero — a reference management software.
View the Houghton Zotero library
You can download Zotero for free and then sync it with selected bibliographies. This allows you to search through citations with ease and download them into various formats for later data manipulation. This guide provides guidance on how to use Zotero.
Search Tips
Some helpful tips for performing common types of searches:
To search for specific items search by tags. To view the entirety of a collection within a specific language search the start of the call number and then add "All Items" at the end. For example: "MS Lat All Items".
To view all Medieval and Renaissance manuscripts held by Houghton Library, search the tag "Medieval and Renaissance Manuscripts."
To view all manuscripts of a specific subcollection, search for the tag of its collection. For example, "MSS Lat" or "MSS Riant".
To view the entire bibliography for an individual manuscript, search for the tag of its Houghton call number. For example, "MS Lat 9" or "MS Riant 13".
To view manuscripts with digitized images available through HOLLIS, search the tag "Digitized Images." 
View All Manuscripts and Bibliographies Within a Collection
Exporting Items and Collections
Items can be exported individually or in groups, either as bibliographic citations in a number of formats or as structured data. From the desktop Zotero application, select the items you wish to export, and right-click on them.  
The dropdown menu includes three options for exporting:
Export Items: Exports the selected items as a structured data file, with format options including (but not limited to) MODS, CSL JSON, and BibTeX.
Create Bibliography from Items: Creates a bibliography of the selected items formatted according to your choice of citation format.
Generate Report from Items: Opens a viewer window that includes citation information for each item along with any attached notes or links. This can then be copied to the clipboard through the edit menu, or saved as an HTML document.
Accessing These Materials
The Houghton Library collection of medieval and Renaissance manuscripts is divided into a number of shelf classifications, including language and subject classifications MSS Dutch, Eng(lish), Fr(ench), Ger(man), Gr(eek), Ital(ian), Judaica, Lat(in), Port(uguese), Span(ish) and Syriac.
Please remember that these are both language and subject classifications. For example, MS Eng 736, Statutes of the Order of the Garter, is written in Latin. MS Gr 23, the tragedies of Euripides, is a Latin translation. MS Lat 235, a medical, astrological and alchemical miscellany, includes recipes in Middle English.
There are also four named collections: MS Riant, Richardson, Typ(ography), and Widener. Inc(unabula) are 15th-century printed books included here for their extensive manuscript annotation.
Many of these manuscripts were part of a city-wide exhibition in 2016, Beyond Words: Illuminated Manuscripts in Boston Area Collections. Entries in its catalog represent the latest scholarship on these manuscripts by internationally renowned numbers.
---