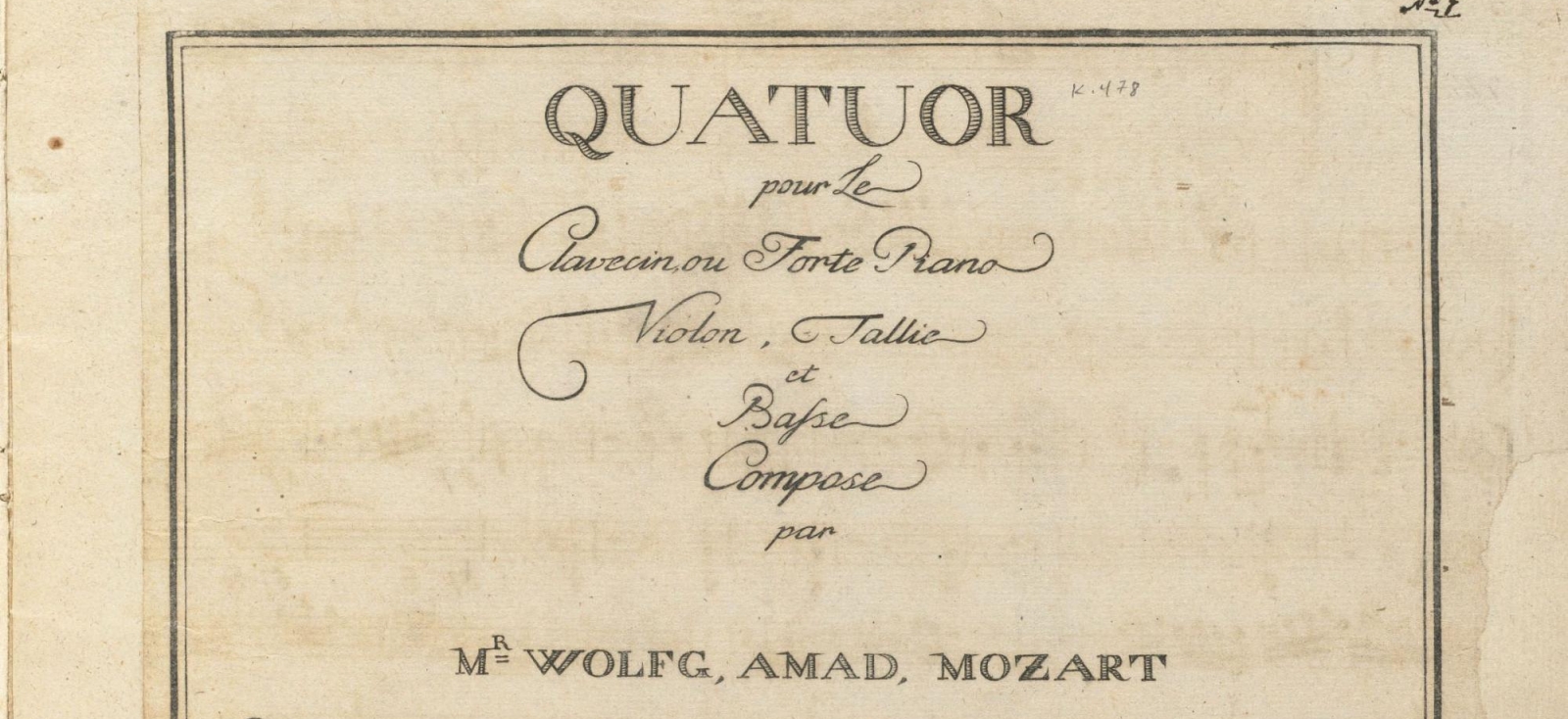 The Biblioteca Mozartiana Eric Offenbacher, or BMEO, forms the nucleus of the Loeb Music Library's Mozart collections.
The BMEO was established in 1987 to serve as an incentive for the development of Harvard as a center of Mozart research. The collection was assembled by Dr. Eric Offenbacher over nearly 40 years. It includes two Mozart autograph manuscripts and an autograph letter by his son Karl, all held at Houghton Library. It also includes nearly 100 first editions of Mozart's instrumental music and operas, most of them printed before 1800.
The BMEO also contains rare early biographical works and over 400 out-of-print publications about Mozart and his family. Offenbacher also donated his personal collection of Mozart research materials to the Loeb Music Library in 2000.
The BMEO has served as a catalyst for further collecting of Mozart materials at Harvard. A generous gift from Oscar Schafer has enabled the continued growth of our Mozart collection over the years. Other special collections at Harvard that contain early Mozart editions include the Packard Humanities Institute Music Collection, which is on loan to the Loeb Music Library, and the Haverlin Collection, Broadcast Music, Inc., at Houghton Library.
The Isham Memorial Library also holds an extensive collection of primary Mozart sources on microform, including numerous Mozart autograph manuscripts.
While all of these materials can be found in HOLLIS, we've also prepared a guide, Resources for Mozart research. Use the guide to identify, for instance, all of the primary sources for a given work held at Harvard, and Isham Memorial Library staff can help you view those that interest you. 
Accessing These Materials
Mozart materials held at Isham Memorial Library are cataloged in HOLLIS. They do not circulate and must be consulted within the library.
Microforms and facsimiles are kept in stacks that are open to the public. Users are welcome to retrieve these items on their own, however staff is always happy to help.
Those wishing to consult Isham Memorial Library's rare books and scores must request to view those items via Harvard Library's special collections request system.