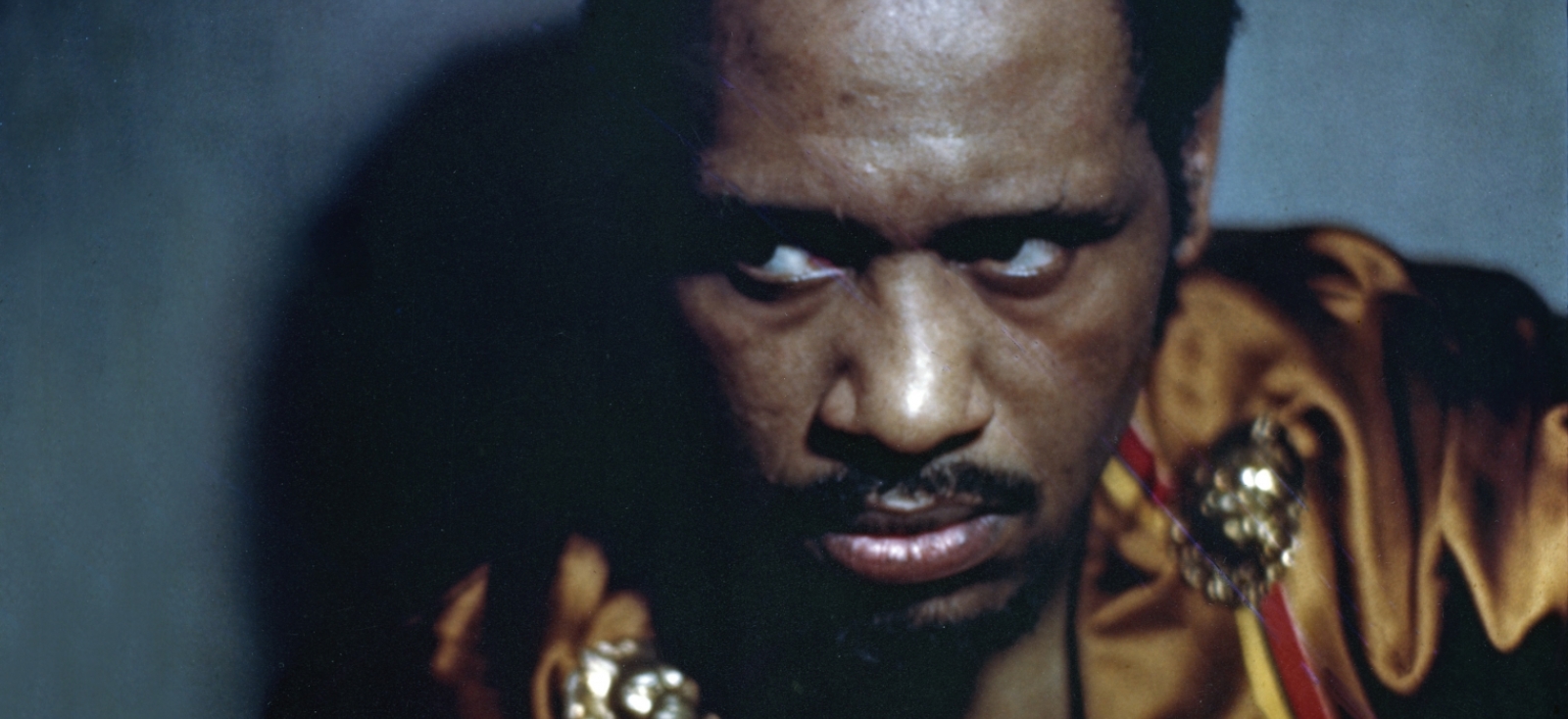 The John Haggott papers in the Harvard Theatre Collection document the Theatre Guild production of Shakespeare's Othello starring singer and political activist Paul Robeson (1898–1976). Under the direction of Margaret Webster, Robeson became the first African American to be cast as Othello in a major production in the United States, and the first Black actor to perform the role since Ira Aldridge in the 19th century.
Highlights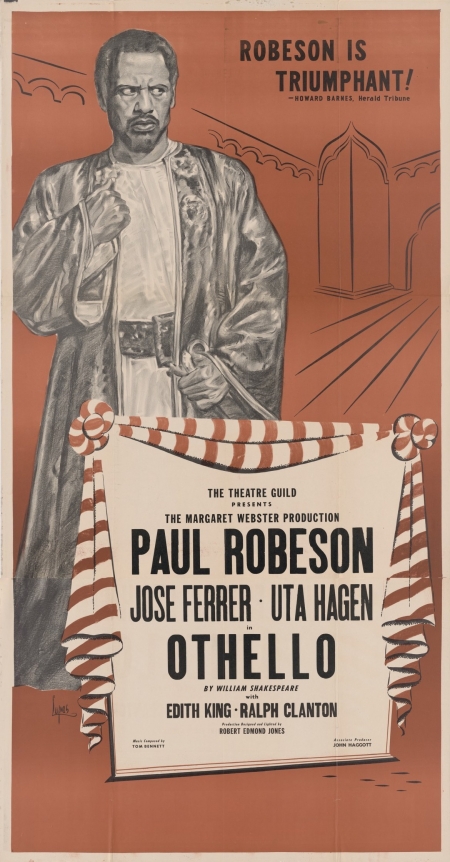 Formed by stage manager and associate producer John Haggott (Harvard Class of 1935), the collection consists of:
History
The production premiered in 1942 in Cambridge, Massachusetts, with Uta Hagen as Desdemona and her husband, Puerto Rican actor José Ferrer, as Iago. Director Margaret Webster played Emilia but was replaced by Edith King during the Broadway run after a dispute with Robeson over star billing status for Hagen and Ferrer.
The Broadway production was produced by the Theatre Guild and designed by Robert Edmond Jones. The production ran for 296 performances from October 1943 to June 1944, breaking the record which it still holds for the longest-running Shakespeare play on Broadway.
Further Reading