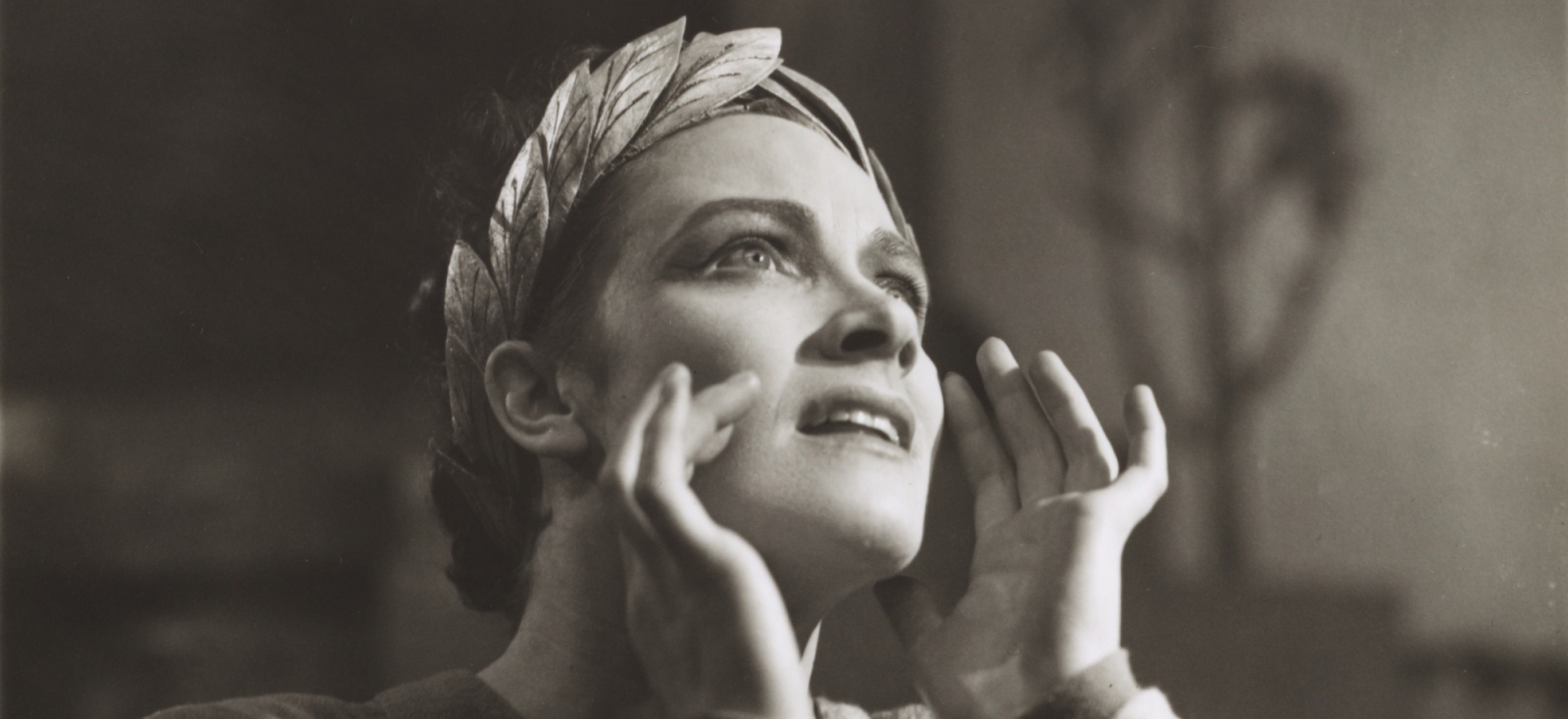 Angus McBean (1904–1990) was one of Britain's most prolific photographers. His archive chronicling the British stage from 1936 to 1965 contains approximately 30,000 five-by-seven inch glass plate negatives, over 25,000 contact prints (a subset of which McBean printed himself), and a collection of theater programs from the productions McBean photographed.
History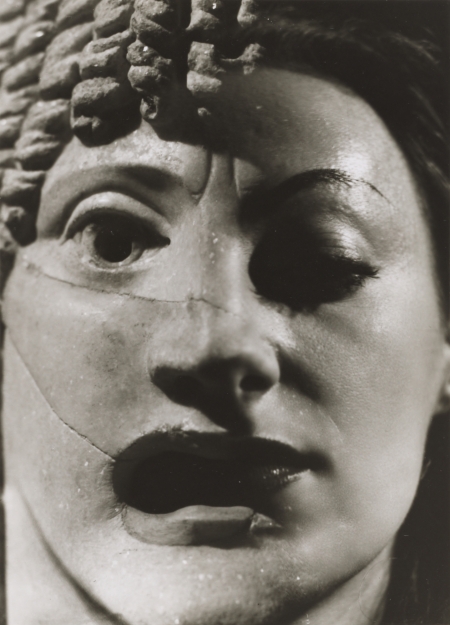 Throughout his career, McBean photographed hundreds of productions in and around London. He had longstanding commissions at The Old Vic, the Shakespeare Memorial Theatre (now the Royal Shakespeare Company), and the fledgling Royal National Theatre. He also photographed opera and ballet performances at Sadler's Wells, the Royal Opera House, and Glyndebourne as well as many leading West End productions ranging from revues to large-scale musicals.
McBean's studio attracted not only actors, singers, and dancers, but also playwrights, producers, composers, artists, and writers. In his early career, he was a pioneer of surrealist photography. He produced a popular series of "surrealized" portraits for The Sketch before going on to experiment with montage and multiple exposure. Many of these images — of stars like Audrey Hepburn and Vivien Leigh — circulated widely in glossy magazines like The Play Pictorial, The Tatler, and Theatre World, and are well represented in the archive.
The Harvard Theatre Collection acquired McBean's archive in 1970.
Diversity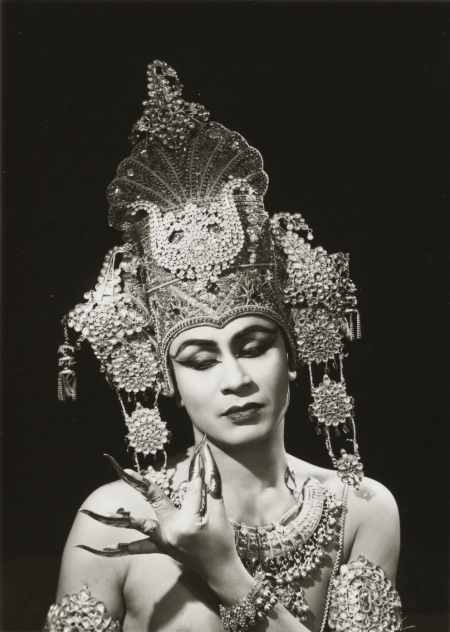 The collection is rich in portraits depicting performers of diverse racial, ethnic, and sexual identities. Among them are Shirley Bassey, Prince Birabongse Bhanudej Bhanubandh (also called Prince Bira of Siam), Edric Connor (in Pericles, 1958), Elisabeth Welch, Ram Gopal, Berto Pasuka, Marika Rivera, Paul Robeson, Edmundo Ros, and Lupe Vélez.
Also of note is a series of photographs of Les Ballets Nègres, Britain's first Black ballet company; the original 1957 production of Errol John's Moon on a Rainbow Shawl; and images of LGBTQ+ figures like Quentin Crisp, Robert Helpmann, Danny La Rue, Beatrix Lehmann, Oliver Messel, Nancy Spain, and Tennessee Williams. McBean was gay himself and was jailed for his sexuality in 1942.
Beyond Harvard
Photographs by McBean can also be found in the Mander & Mitchenson Collection at the University of Bristol Theatre Collection, the Victoria and Albert Museum, the National Portrait Gallery in London, the Royal National Theatre Archive, and the Shakespeare Centre Library and Archive in Stratford.
Further Reading
Accessing These Materials
All material is available for use in Houghton Library's reading room.
Digital reproductions of every contact print in the collection are available in HOLLIS Images. To locate photos of a particular production, search by keyword "McBean" and the title of the production. It is also possible to search by director, designer, venue, or year.
Searches for a specific performer will return studio portraits but may not include all the production photos in which that performer appears.
Reproductions and Permissions
Publishable-quality images are available upon request. Researchers must also notify the library before reproducing photos by Angus McBean. When contacting us, please reference the Angus McBean archive and the image's HOLLIS number.