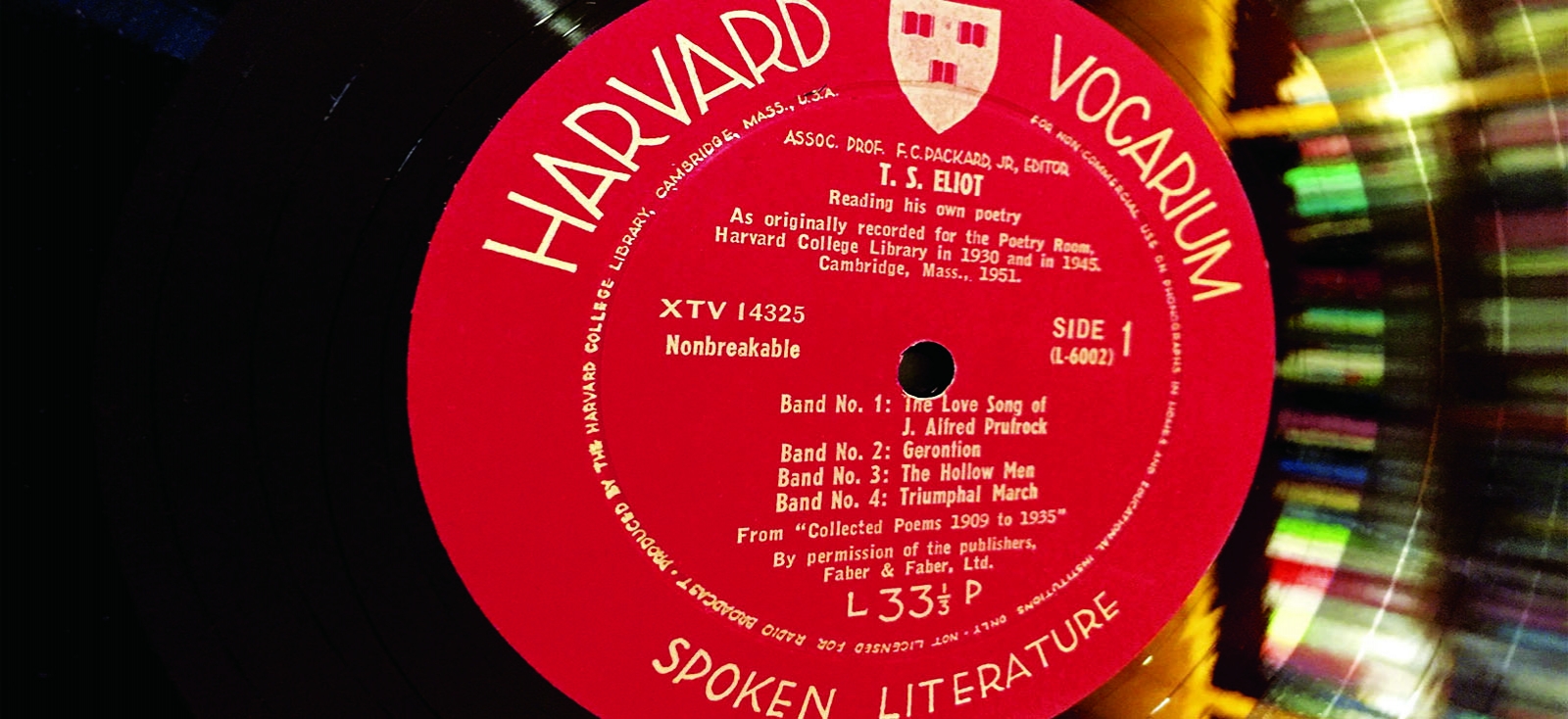 The Woodberry Poetry Room's audio-visual collection comprises over 5,000 recordings. It includes unique recordings produced by the Poetry Room and the Harvard Department of English, early collaborative recordings made in conjunction with the Harvard Vocarium and the British Council, as well as the audio archives of the Academy of American Poets and the Aspen Writers' Conference.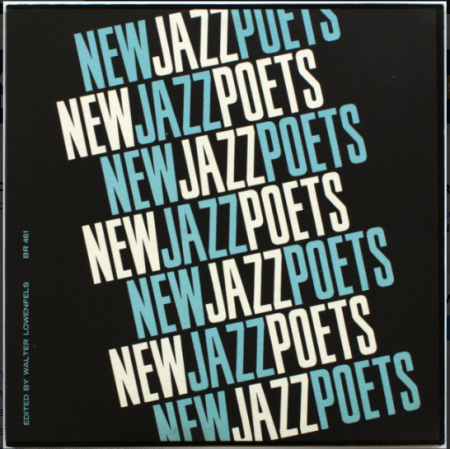 Highlights from the A/V collection include:
In addition to these recordings, the Poetry Room provides access to an extensive number of poetry-related materials by early recording pioneers, independent studios, commercial recording companies, and radio stations from around the world: among them, Argo, Asch Records, Caedmon, the Canadian Broadcasting Corporation, the BBC, Radio Eireann, and the Columbia Workshop.
The A/V collection features readings, lectures, informal conversations, oral histories, interviews, poets' theater performances, radio broadcasts and, more recently, answering-machine poems. The Poetry Room also houses a growing collection of poetry-related films and documentaries in DVD and VHS formats.
Thanks to a generous donation from Bob Hildreth and a pilot study by the NEDCC, the Poetry Room has undertaken to preserve these invaluable recordings for generations to come.
Requesting Scholarly-Use Copies

If you are interested in requesting a scholarly-use copy or a transcript of a Woodberry Poetry Room recording or video, please fill out a scholarly-use copy request form (PDF) and send it to us via email or post.

If no digital access copy or transcript currently exists, the curatorial staff will research the requested item, confirm its playability and suitability for transfer/transcription, and provide you with an estimate for the creation of a scholarly-use version.

While we make every effort to provide scholarly-use copies, we do reserve the right to refuse requests that cannot be filled due to the fragility of master recordings or legal/copyright obligations.
Please note that we do not make copies of commercially-produced recordings. In addition, for all Academy of American Poets recordings (on deposit at the Poetry Room) additional permission(s) must be obtained from the Academy in advance of your request.


Listening copies are provided under Title 17 of U.S. copyright law. In requesting a listening copy for one-time scholarly use, you are confirming that you have read the following copyright restriction:
The copyright law of the United States (Title 17, United States Code) governs the making of photocopies or other reproductions of copyrighted material. Under certain conditions specified in the law, libraries and archives are authorized to furnish a photocopy or other reproduction. One of these specified conditions is that the photocopy or reproduction is not to be "used for any purpose other than private study, scholarship, or research." If a user makes a request for, or later uses, a photocopy or reproduction for purposes in excess of "fair use", that user may be liable for copyright infringement. This institution reserves the right to refuse to accept a copying order if, in its judgment, fulfillment of the order would involve violation of copyright law. 

Patrons wishing to use these materials as a part of a radio broadcast, online podcast, commercially produced CD, or other modes of publication should seek appropriate permissions from the pertinent estate or copyright holder(s).
For additional information, please contact the curatorial staff at 617-495-2454 or via email.
Additional information on how to cite our materials is available via Houghton Library.
Accessing These Materials
To browse the collection, search HOLLIS for "poetry" and refine your results by selecting "Woodberry Poetry Room" from the "Author / Creator" filter. Then limit the results to a specific "Resource Type," by selecting either "Sound recordings" or "Video / Film."
Many of the Poetry Room's archival sound recordings have been digitized and can be streamed via HOLLIS and our online Listening Booth. In addition, videos of our recent public programs are available via Harvard's YouTube channel.
For access to undigitized materials or to view recordings in their original format(s) an appointment with the curatorial staff is required.