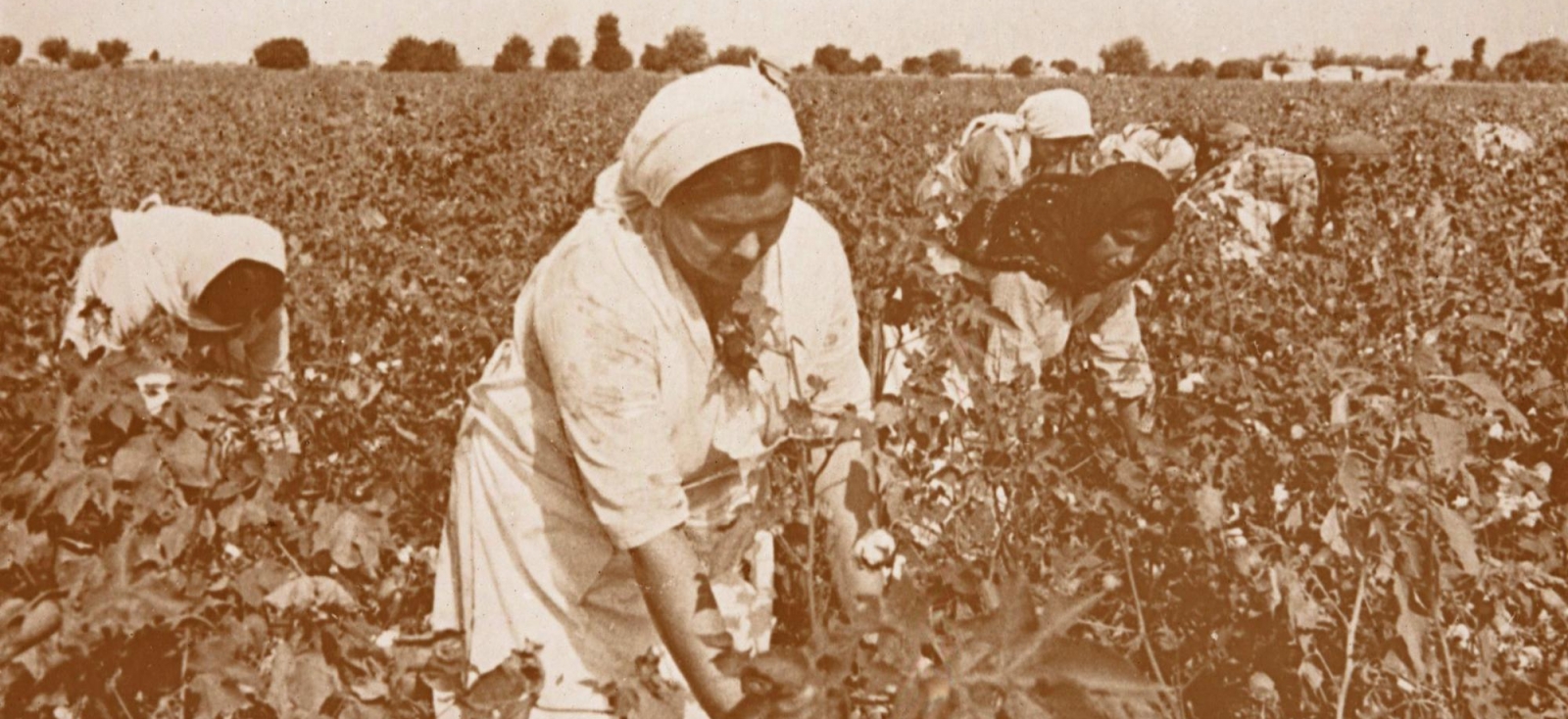 These two rare glass slide collections date from the Stalin era.
"Series 98. Agriculture of the U.S.S.R." consists of 43 numbered images showing agricultural practices across the Soviet Union during the 1940s.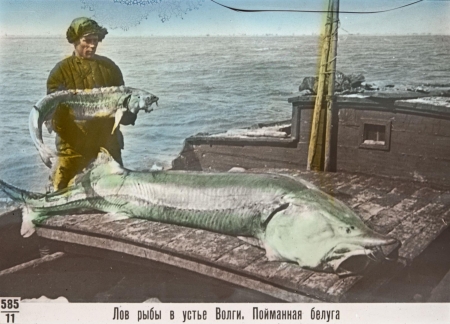 "Series 585. Rivers and Lakes of the U.S.S.R.," also from the 1940s, contains 55 images depicting various bodies of water and the recreational and practical uses to which they were put.
Some of the images are black and white. Others are tinted or hand-colored.
The Diafoto factory in Moscow was famous for the captioned educational slides it manufactured from the 1930s through the 1950s. Few of these so-called "diapositives" have survived to this day. This is believed to be the only collection of Diafoto slides held by a library in the United States.
Accessing These Materials
The original glass slides are available for in-library use only. Please contact the Fung Library for access.